Revit MEP: Its Benefits and the Revolution of BIM workflows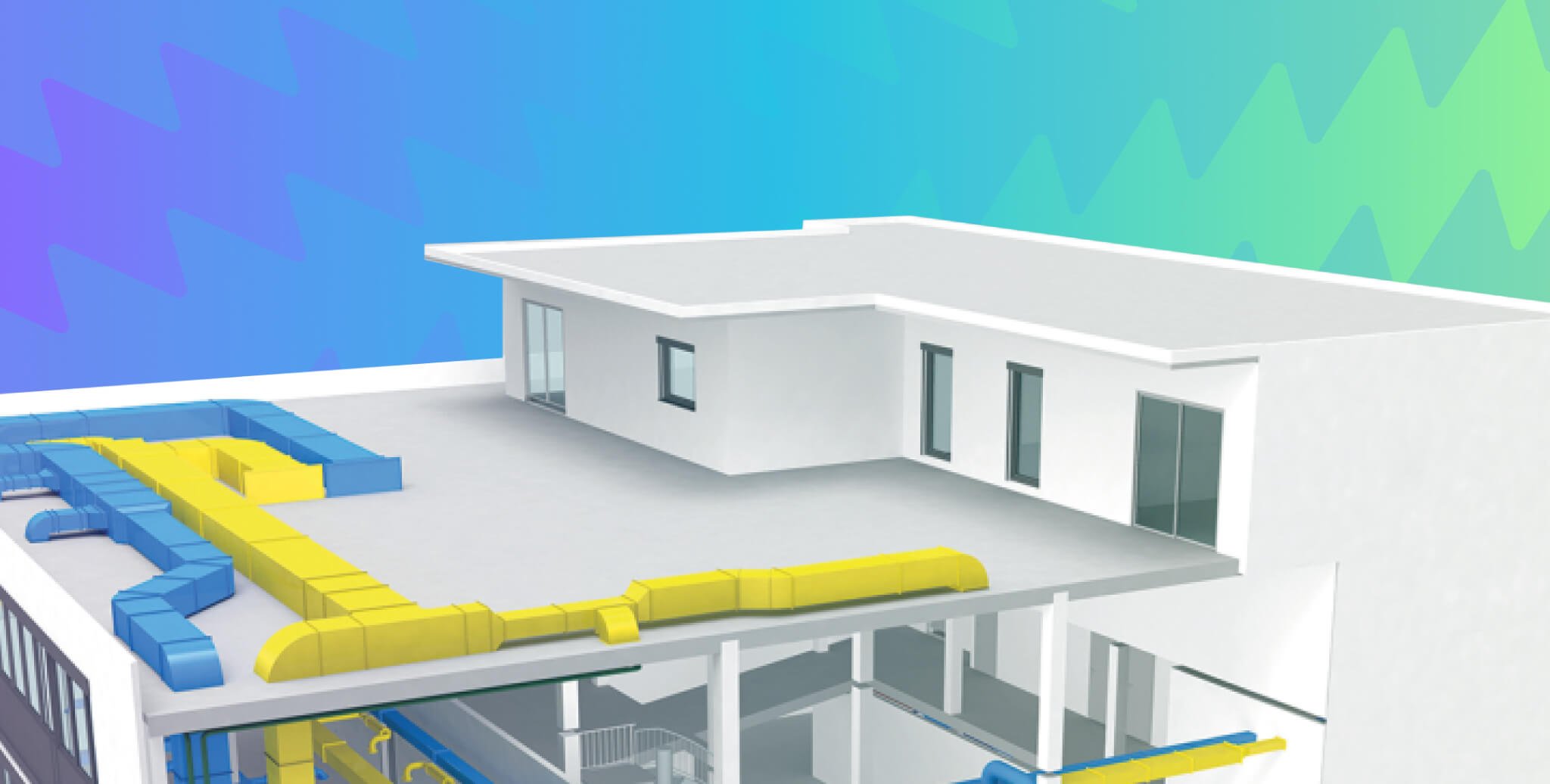 Today, MEP experts prefer Revit as a single platform for designing, modelling, detailing, and documenting building systems within the context of a comprehensive building information model, thereby avoiding coordination errors and enhancing the documentation process. Revit analysis tools help you understand your design prior to construction by informing decisions made during the design phase.
As a mechanical, electrical, or plumbing engineer or contractor, the appropriate software can enable you to confidently design, produce, and install complicated building systems. BIM is a collaborative and effective method for designing, detailing, and archiving building systems.
Autodesk Revit software for BIM is a multidisciplinary design platform that connects teams and tools and extends design through detailing. Fabrication EST MEP and Fabrication CAM duct, MEP fabrication solutions from Autodesk, are used to manage estimates and drive sheet metal production. Throughout the lifecycle of a project, designers, engineers, and contractors can interact in a shared BIM environment while preserving a broad scope and precise degree of detail. When everyone on a project adopts the same software, coordination, collaboration, and data sharing are facilitated.
Merits of Revit MEP
Autodesk's version of Revit MEP expands its domain by initiating a dynamic collaborative platform and hence, widening the opportunities for various professionals involved in a project. Adopting Revit MEP has resulted in several benefits such as:

Engineers of mechanical, electrical, and plumbing systems (MEP) can use the built standards in BIM Revit to review all deliverables, guaranteeing consistency across the team.
User-friendly automated modelling tool: BIM Revit is a straightforward modelling programme that automates the placement of ducts, pipes, and containment fittings. This allows you to be more productive and easily use the Revit user interface.
Cost-estimation and Quantity take-off – 5D BIM: Revit contains a database of all project items that may be accessed at any moment to build automatic schedules, enabling accurate estimation of project items. 5D BIM refers to the incorporation of the cost element into the BIM MEP model. It provides accurate cost estimates and quantity takeoff for MEP projects. It provides the project manager with a complete understanding of the cost and almost precise quantity of materials and would eliminate cost overruns and resource squandering.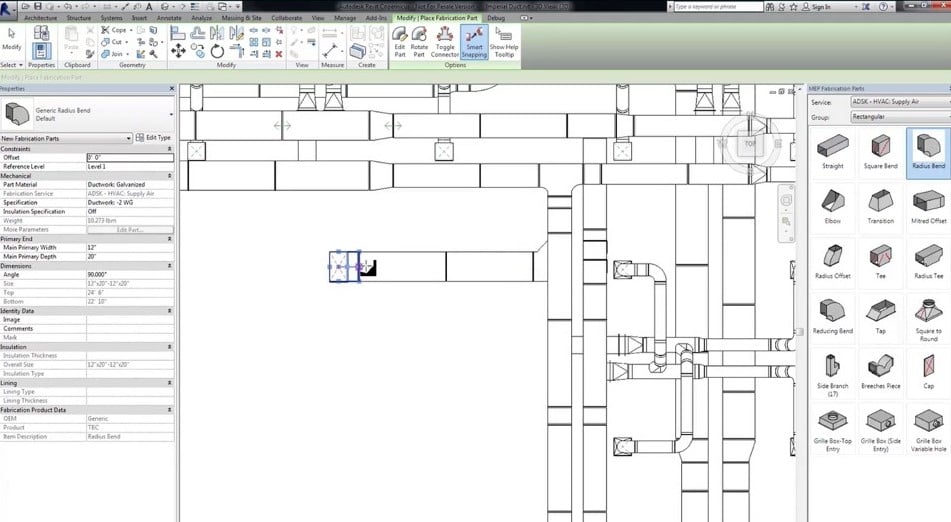 Interoperability: It supports exporting, importing, and linking with a variety of BIM and CAD formats, including IFC, 3DM, SKP, and others.
Converting conceptual ideas to detailed design: Rather than starting from scratch, it is simpler to use single-line drawings in Revit by converting them to detailed design.
The Revit MEP services function as a standard library of generic Revit family equipment and intelligent components. You are able to select any MEP component and obtain manufacturer-specific documentation from a variety of sources, making scheme construction quick and easy.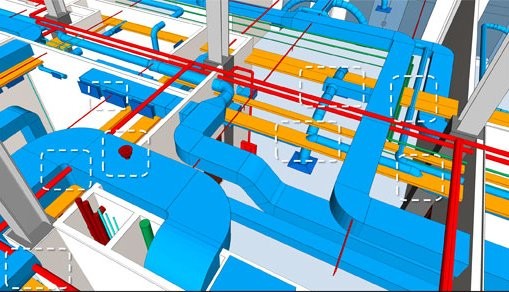 Initial conflict prevention with Navisworks: By integrating the Revit 3D model with Navisworks, MEP consultants may do a comprehensive clash evaluation and report, thereby avoiding costly on-site rework.
Revit MEP delivers useful features for depicting, assessing, and arranging construction installations, but model management is essential in maintaining your files compact and structured.
The differentiation: AutoCAD MEP versus Revit MEP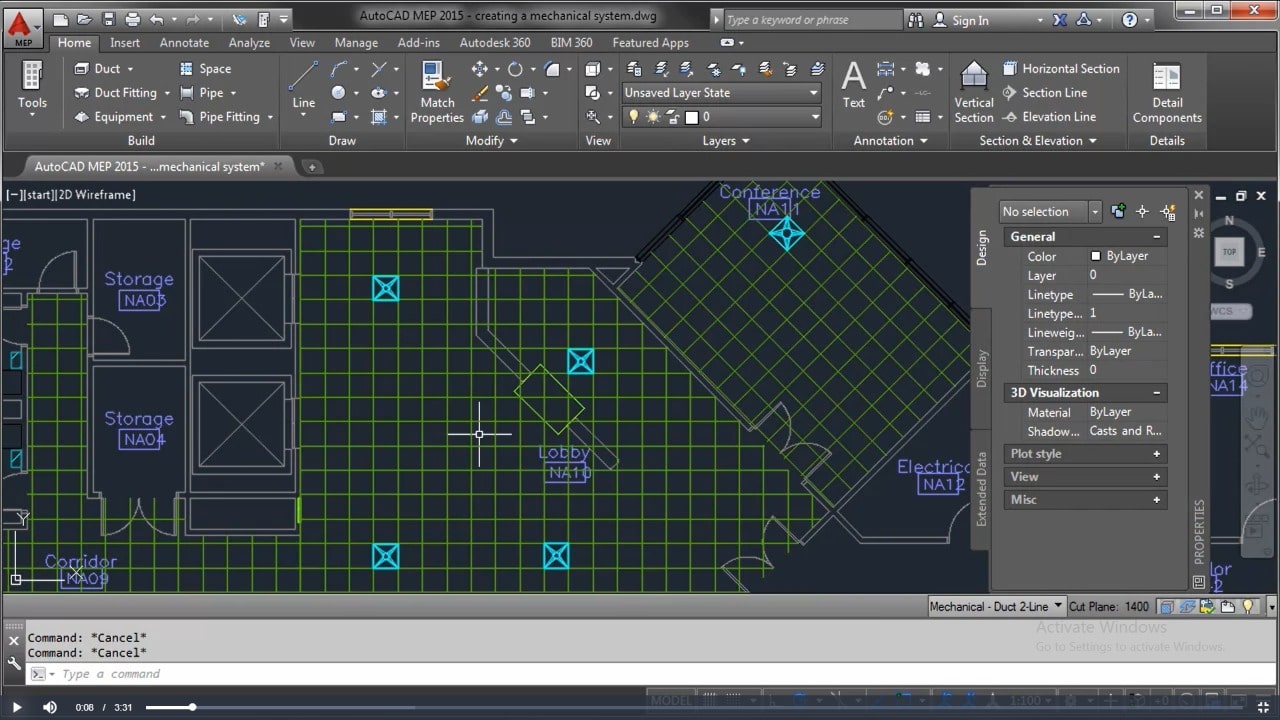 AutoCAD MEP and Revit MEP are two applications that are frequently compared by AEC enterprises and design professionals. To distinguish between the two:

BIM and computer-aided design are the primary distinctions between AutoCAD MEP, which lacks collaborative workflow support and Revit MEP, which is a common data environment (CDE) allowing MEP engineers to collaborate inside a single, cohesive building information model.
AutoCAD is largely utilised as a drawing tool, whereas Revit provides a sophisticated platform for design and documentation.
While AutoCAD MEP enables 2D and 3D MEP drawings and blueprints, Revit MEP permits the creation of full MEPFP BIM models.
The former is an improvement over hand-drawn designs while the latter is an update to the previous CAD technology, with improved functionality.
CAD for MEP offers comparatively fewer capabilities. Revit MEP, as a cutting-edge form of technology, possesses all the advanced capabilities required for intelligent MEPF modelling.
The assistance of MEP BIM in the Construction Process for Constructors
The MEP BIM method identifies and fixes interferences before implementation. Significantly fewer MEP service conflicts are incurred when a BIM model is constructed with exactitude. During MEP BIM coordination, AEC project stakeholders reduce disputes and meet with architects and engineers to collaborate.

Modelling MEP systems in 3D: It is the initial step in the BIM process. The MEP Model must have all MEP service components, including ducts, chillers, pipes, and plant rooms. Various details are added to the models based on their requirements at a later time. If the model is developed for the sake of BIM coordination, advanced detailing is required.
MEP BIM Coordination Services: BIM Engineers combine the MEP model with architectural and structural services via MEP BIM coordination. BIM identifies and resolves disputes prior to construction. A Revit BIM Model that is precisely built and produced helps to reduce clashes significantly. During MEP BIM coordination, disputes are eliminated through architect and engineer collaboration meetings.
MEP Shop Drawing Services: Once a 3D Model has been created, MEP drawings may be extracted and coordinated with Architectural and Structural disciplines. The MEP drawings are utilised in construction. Consequently, any fault in the shop drawings could trigger the construction workflow to be delayed, culminating in a costly undertaking.
BIM 4D scheduling: This is an important aspect of virtual construction modelling, where construction schedules are retrieved using BIM 4D scheduling. 4D BIM focuses on the specifics of the schedule for project execution with MEP equipment.
5D BIM cost Estimation: The 5D BIM cost estimate provides detailed cost breakdowns for the project. In MEP BIM Services, quantity takeoff, labour needs, and the cost of procuring critical components are extracted by MEP engineers. 5D BIM facilitates budget-compliant project planning and presentation from inception to completion.
Asset Management: The MEP system might be designed to provide a study of the entire structure. In addition to building cost and environmental safety, 6D BIM facility management services also address the building's environmental footprint.
BIM 360 Document Management: Project stakeholders can manage blueprints, Revit 3D models, and other construction documentation using BIM 360 Document Management. This helps to streamline the overall document management process.
BIM 360 VR: Teams utilising BIM 360 can extend their workflow into collaborative VR by accessing the most recent models and adding BIM 360 issues within VR headsets.
Future scope of Revit MEP
Autodesk Revit MEP is one of the most popular building information modelling (BIM) software, and it looks to have a prosperous future ahead of it. Since it was first released, the software has provided users with a wide variety of functions in addition to substantial modifications to its original form, like, Dynamo for Revit, one of the many plug-ins.
If you would like to know more about different plugins for Revit to use, check out these Universally Popular Revit Plugins for Effective BIM Workflows.
It is highly likely that Revit MEP will fulfil its function over the next ten years, provided that it receives consistent updates, at least up until the point where significant technological shifts are observed. There won't be any big or significant changes made to Revit MEP, according to the sources that have been consulted. As a result, in order to draw a conclusion, we can say that the future seems promising for the Revit MEP software, and it will continue to serve the MEP industry and the experts working in it for at least the next ten years.
There are other programs for building information modelling software to learn besides Revit MEP!
Revit MEP used to design, model, and document plumbing systems, providing access to a single fabrication database. As a single platform for a multi-discipline BIM workflow from design to construction, Revit is a potent tool that facilitates team collaboration and communication. You can convert design intent models into fabrication detail models that are prepared for shop drawings, procurement, and ducting fabrication and installation. Revit BIM software integrates teams, tools, and data for MEP engineers and contractors to produce high-quality work that retains and helps to acquire new businesses.
BIM has unquestionably taken the spotlight in today's AEC sector thanks to the breadth and depth of its application scope and the key adaptability of its collaborative working methodology. As more and more techniques and technologies are incorporated, learning and keeping yourself apprised becomes more necessary.
To gratify your enthusiasm and improve your knowledge, Novatr is constantly curating the essential knowledge repository, and for the same reason, a Revit guide has been furnished to enrich your knowledge further. There are other similar informational guides, like Revit families, Revit v/s Revit LT, and certification courses, that are curated for you to realize your potential in the AEC domain.