Revolutionising Project Management: The Role of BIM for Project Managers/Planners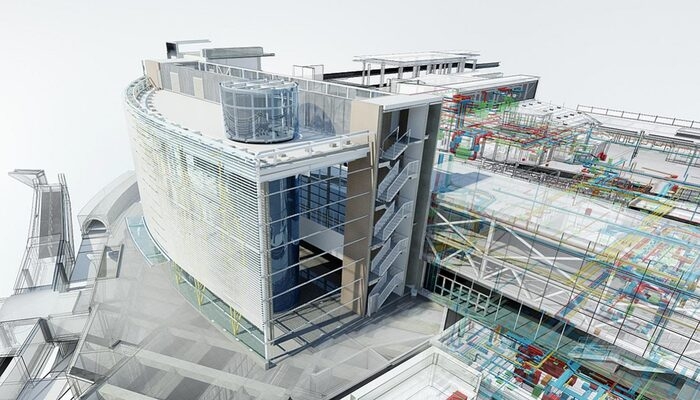 Building Information Modeling (BIM) has its roots in the computer-aided design (CAD) technology that emerged in the 1960s. Today, BIM has become an essential tool in the construction industry, with governments around the world, alongwith organizations mandating its use in public projects. BIM has also continued to evolve, with the development of new technologies such as cloud computing, machine learning, and virtual and augmented reality, which are being integrated into BIM project software to further improve the design, construction, and management of building projects.
In this blog post, we'll explore BIM for project managers and its applications. We'll also learn about the various BIM software and the courses you might want to take to learn more about BIM.
What is Project Management/Planning?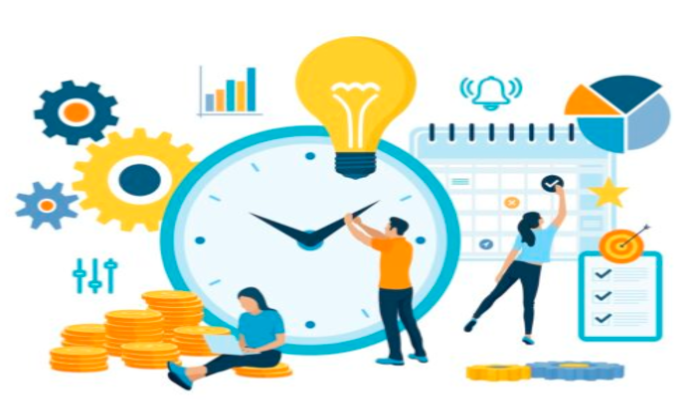 Have you ever tried to tackle a big project without any plan or organization? It can be overwhelming and chaotic, leaving you feeling stressed and uncertain about how to move forward. That's where project management/planning comes in - it's like having a roadmap to guide you to your destination.
Construction projects can be incredibly complex, involving numerous tasks, trades, and stakeholders. A construction project manager/planner must be able to oversee and coordinate all aspects of the project, from initial design and planning to the final construction and handover. This involves identifying the project requirements, defining the project scope, and setting clear timelines and milestones for each phase of the construction process. The project manager/planner must also allocate resources, such as labour, equipment, and materials, and ensure they are used efficiently and effectively.
Applications of BIM in Project Managing/Planning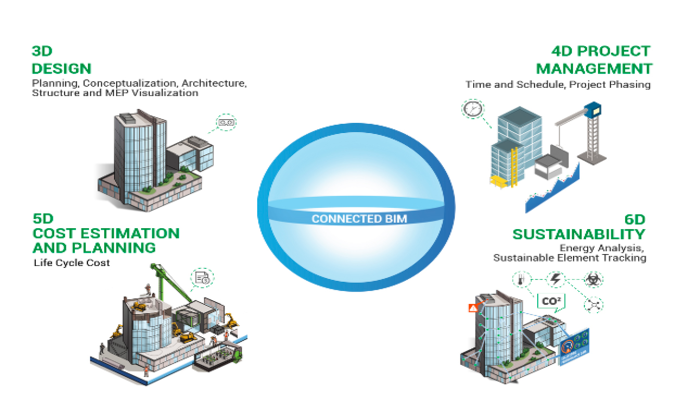 BIM (Building Information Modeling) is a digital representation of a building or infrastructure project that enables collaboration among stakeholders and enables project management to be more efficient and effective. BIM for project managers can be helpful for in the following ways:

Collaboration: BIM enables collaboration between stakeholders, including architects, engineers, contractors, and facility managers. By creating a shared model that everyone can access, BIM allows stakeholders to coordinate their work, identify and resolve conflicts early, and make informed decisions based on real-time data.

Planning and design: BIM can help project managers plan and design a project more effectively by providing a detailed 3D model that can be used to visualize the building and test different design options. BIM also allows project managers to simulate construction sequences, analyze constructability, and estimate costs.

Construction management: BIM can be used to manage the construction process more effectively by enabling project managers to track progress, monitor schedules, and manage resources. BIM also allows project managers to identify and mitigate potential risks and optimize the construction process by improving the coordination of work and reducing waste.

Facility management: BIM can be used to manage facilities more efficiently by providing a digital representation of the building that can be used for maintenance, operations, and asset management. BIM can also optimize energy consumption, improve safety, and reduce costs.

Sustainability: BIM can be used to promote sustainability by enabling project managers to analyze the environmental impact of a building and to identify opportunities for energy efficiency and renewable energy. Not just this, but the adoption of BIM will also help in material optimization and waste reduction, thus aiding in building a greener and sustainable future.
How Does BIM Benefit Project Planning Careers?
Building Information Modelling (BIM) has a plethora of benefits for project managers, enriching their abilities to manage, strategize, and oversee projects efficiently. BIM contributes significantly to streamlining the planning process and ensuring project success. Below are the benefits of BIM for project managers:
Visualization: BIM helps you create 3D designs of the project to get an enhanced visual representation of the project. This aids in understanding the project's components and spatial relationships deeply and identifying all potential challenges and opportunities during the planning phase.


Clash Detection: BIM encompasses clash detection capabilities that help you to identify all potential clashes and conflicts. Detecting them at an early stage helps prevent delays, costly mistakes, and ensures adherence to the project timelines.


Seamless Communication:

Another benefit of BIM for project managers is seamless coordination between various stakeholders. BIM acts as a central platform where planners/managers, designers, architects, contractors, and all other stakeholders can share information in real-time. Thus, it ensures everyone is aligned with the goals and overall requirements.
Popular BIM Software Used for Project Planning
There are several BIM (Building Information Modeling) software tools available for project management. Some of the most popular ones are:
1. Autodesk Revit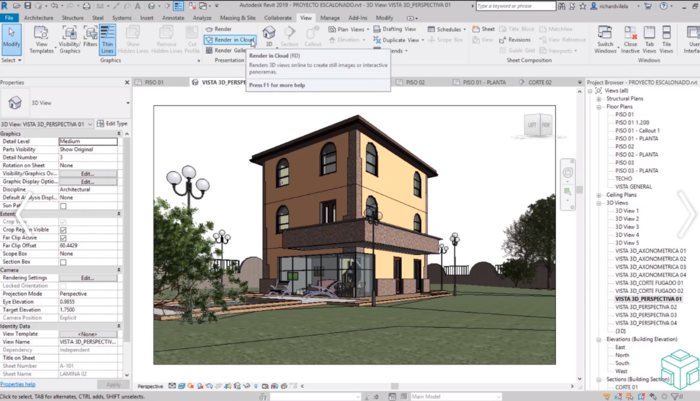 Autodesk's Revit is a BIM software that is mainly used by architects, structural engineers, MEP engineers, designers, and contractors for commercial purposes. It enables users to produce, modify, and evaluate 3D models with a high level of accuracy and detail.
2. Autodesk BIM 360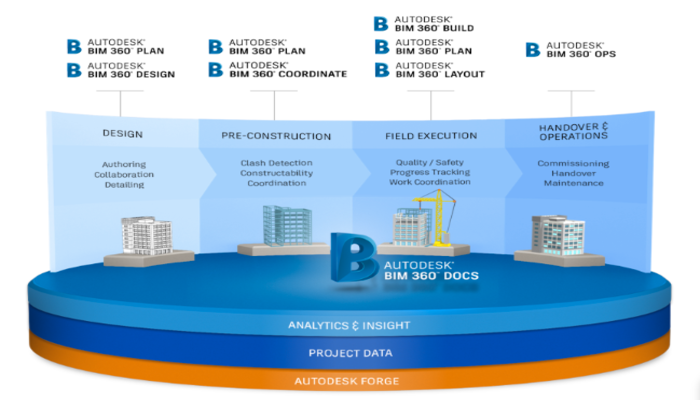 Autodesk's BIM 360 is a cloud-based tool that facilitates efficient collaboration among project teams. It is specifically designed for the AEC industry and serves as a link between all project participants, allowing them to work together seamlessly from the initial design phase to construction and final project delivery.
3. Vectorworks Architect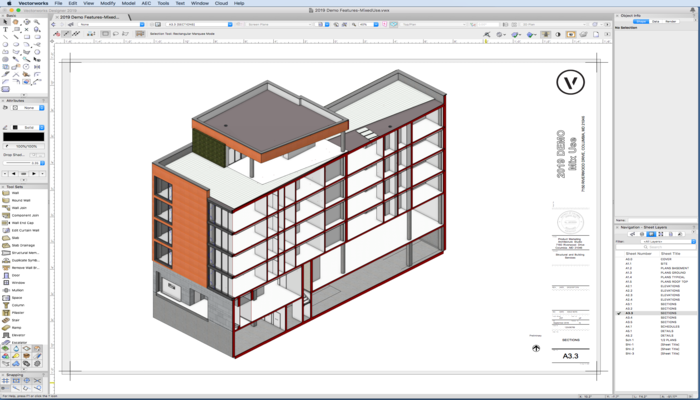 Vectorworks provides a user-friendly platform for sharing files and collaborating with colleagues, consultants, and clients. It offers an extensive range of import/export options, including support for openBIM and IFC, as well as direct integration with popular software tools such as Revit, SketchUp, Rhino, Photoshop, and Cinema4D.
4. Tekla Structures BIM Software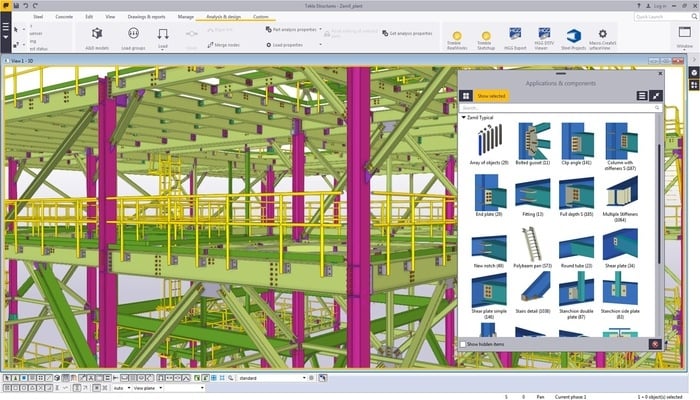 Tekla Structures is a software used to create detailed 3D models of structures made of steel or concrete. It has advanced features for designing, analyzing, and modifying these models with information that is based on the model itself.
5. Graphisoft ARCHICAD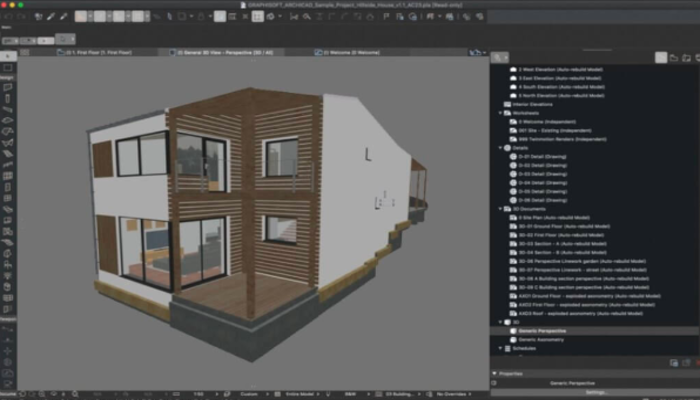 Archicad is a BIM software that provides accurate building information management, open collaboration, and automated documentation. It has an integrated design workflow that facilitates collaboration between architects and engineers.
6. Microstation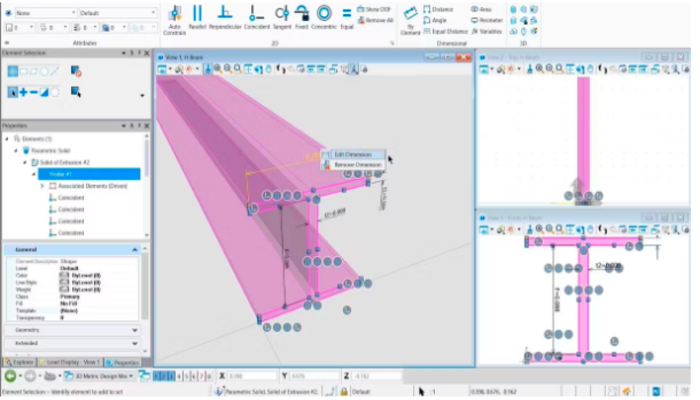 Microstation is a computer-aided design (CAD) used for infrastructure design and has an advantage due to its speed, interoperability, and support for various file types like VRML World, TerrainModel, LandXML, SVG, Image (JPG, BMP, TIF, GIF, and others), OBJ, TXT, Luxology (LXO), IFC, Google Earth (KML), RFA (read Only), Collada (DAE) and U3D.
7. Allplan BIM Software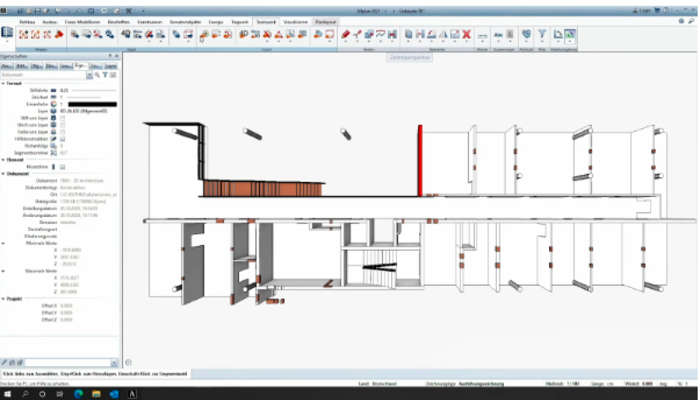 Allplan Architecture is a 3D design software that utilizes object-oriented technology (approach where objects have both data and instructions that operate on the data.) It is suitable for architects and designers as it allows them to generate and present initial drafts, create working drawings, detailed designs and estimate construction costs.
8. Autodesk Civil 3D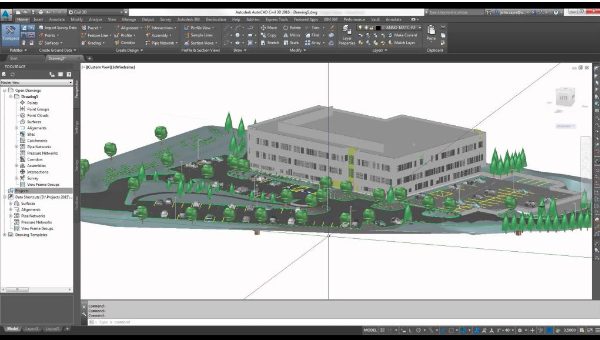 Autodesk Civil 3D is a design software that enables civil engineers to tackle challenging infrastructure projects in a 3D model-based environment. It accelerates the design and documentation process while also incorporating advanced design automation features.
9. Procore BIM Software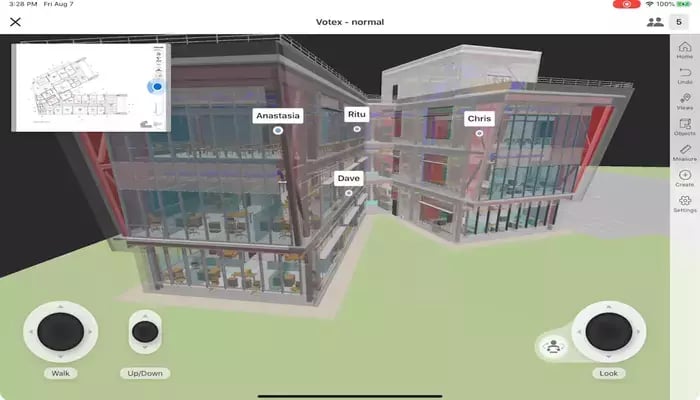 Procore BIM software enables real-time collaboration and coordination among project teams and stakeholders by providing a centralized platform for accessing project data and models. Additionally, it allows for better cost control, faster project delivery, and improved quality and safety through enhanced visualization and coordination of project plans.
10. BricsCAD BIM Software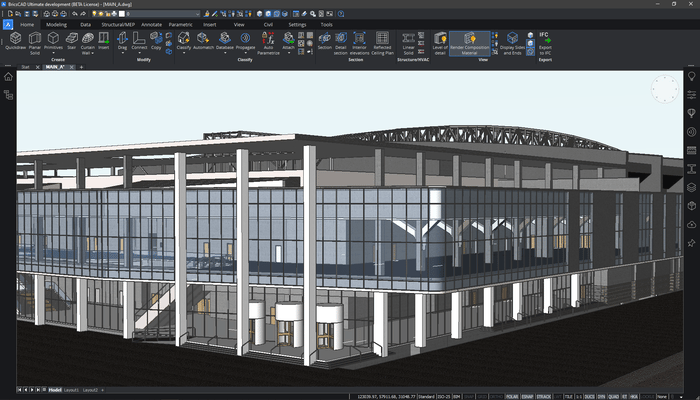 BricsCAD BIM provides great flexibility in modeling designs, as it allows users to choose between direct modeling and the Top View Mode. The Top View Mode provides a more familiar plan view experience, while direct modeling offers greater versatility.
11. Edificius BIM Software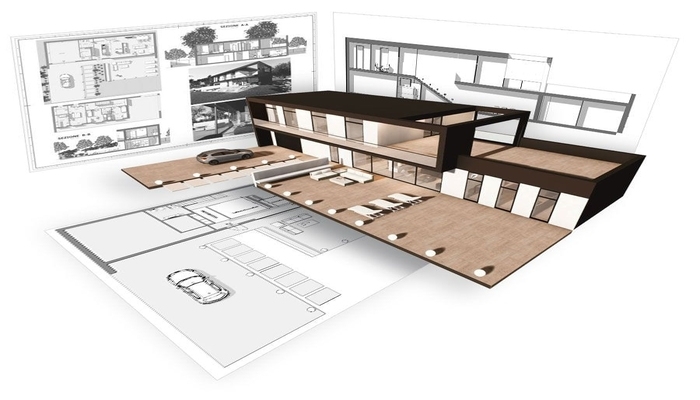 Edificus automatically generates a 3D model of your project when you design walls, windows, doors, and other elements. This enables you to visualize the project from all angles and obtain the necessary documentation for permits, construction, and communication with clients and other professionals.
12. Infurnia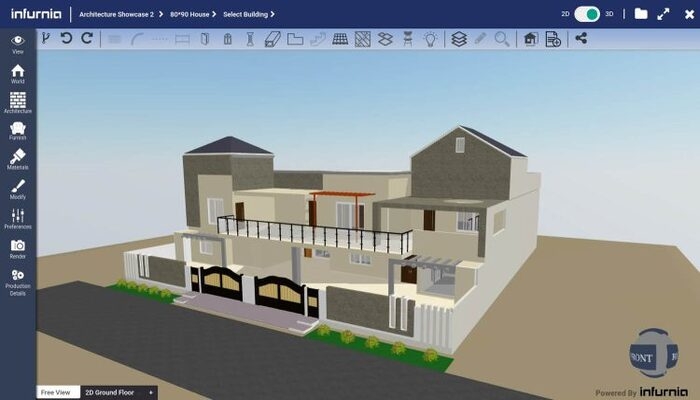 The modeling tool offered allows users to create detailed and precise 3D models of any level of complexity. With this tool, it is possible to quickly design intricate models and make modifications in a virtual 3D environment, resulting in accurate and detailed models that can help bring any vision to life.
13. Autodesk Navisworks
Autodesk Navisworks is software that complements 3D design packages, such as Autodesk Revit, AutoCAD, and MicroStation and is primarily used in the construction industry. It enables users to open and merge 3D models, navigate them in real-time, and review the models using various tools, such as comments, redlining viewpoints, and measurements.
Top BIM Course to Check Out
1. Novatr
The BIM Professional Course offered by Novatr is a 6-month online program that helps you master BIM skills and apply them in the real world. The learners are mentored by a distinguished panel of BIM experts from top-tier AEC firms from all around the world, namely Cooper Carry, Schmidt Hammer Lassen, Arup, Benoy, and RSP Singapore, and more.
The course focuses not only on software training but also on the logic behind the processes and real-world implementation. During the course, the learners are taken through a simulation of real-world BIM projects that are constructed following the RIBA structure.
2. GoPillar Academy
GoPillar lets you watch the pre-recorded video lessons for the online BIM course whenever possible. Additionally, it includes signing up for a Facebook group specifically for discussion with the teacher about any clarifications, inquiries, or insights.
3. RICS Certificate
You will be guided through each of the key project phases—from the strategic definition of the project to handover, operations, and end of use—via this interactive BIM certification course.
4. BIMLabs
The BIMLabs training facility in Kerala provides numerous offline BIM courses, ranging from architectural design to construction management. Each course lasts between 240 and 850 hours, and BIMLabs also provides job placement assistance after the course is finished.
5. Graphisoft Learn
Instead of being specifically designed for roles in architectural design, this 10-week course is more appropriate for project coordinators and existing BIM managers.
6. Skill-Lync
The Skill-Lync course "Drafting and Design using Revit" offers training on both parametric design techniques and drafting standards to produce error-free drawings. According to the website, the course is appropriate for first-, second-, third-, or fourth-year civil engineering students as well as professionals working in the field who want to advance their careers.
7. BSI Training Academy
To teach you about BIM ideas, BIM procedures, and BIM workflows in the Design and Construction sector, the 60-hour online BIM certification course primarily uses Autodesk Revit and Autodesk Navisworks. Of the 60 hours, 25 are devoted to practical application and 35 to theory classes.
Conclusion
In conclusion, it's clear that Building Information Modeling (BIM) has revolutionized the way we design, construct, and manage buildings. For project planners and managers, BIM offers a range of benefits, including increased efficiency, better collaboration, and improved project outcomes. By embracing BIM project management, professionals in the construction industry can stay ahead of the curve and remain competitive in an ever-evolving industry.
Whether you're just starting out in the construction industry or you're a seasoned professional, learning BIM skills is an essential step to advancing your career. By mastering BIM skills, you can streamline your work, create stunning visualizations, and deliver better projects. So why not take the first step and start learning BIM today? Enroll yourself for Novatr's online BIM course for architects and get to learn from industry's expert mentors themselves. Not just this, but also get access to assured placement assistance.